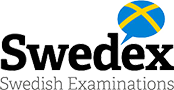 BG DANISMANLIK (BG CONSULTANCY) – LICENSED EXAMINATION CENTER FOR SWEDEX
We give you the chance to reach C1 level in Swedish language in 12 months wıth our 20 years of experience. During this period you will not only learn the Swedish language but also you will learn the Swedish culture.
BG DANISMANLIK (BG CONSULTANCY) is the LICENSED EXAMINATION CENTER for Swedex examinations, established by Folkuniversitetet in Sweden which are oficially recognized by all EU countries.
Our lessons are realised with the best gramer boks and in a calm environment.
As BG DANISMANLIK we are ready to give   you consultancy to establish a new life in Sweden.
OUR SERVICE AREAS
Swedish Courses, Swedish Examinations, Swedish Culture, Swedish for Professionals and Consultancy
SWEDISH COURSES- You have the chanse to reach A1, A2, B1, B2 and C1 level

SWEDISH EXAMINATIONS: As the LICENSED EXAMINATION CENTER for Swedex, we give you the chance to take the exams in Istanbul

SWEDISH CULTURE: How can you live in Sweden, how is the culture, where can you go and where can you eat ? we give consultancy concerning these matters

SWEDISH FOR PROFESSIONALS: Business Swedish in C1 level for the proffesionals working in Swedish Companies in Turkey

FINDING WORK IN SWEDEN: After completing our Swedish language courses we give consultancy concerning job opportunities in Sweden
GRAMMER BOOKS AND THE EDUCATION MATERIALS ARE PROVIDED BY OUR COMPANY